Professional IT services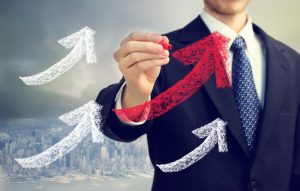 Our goal is to meet your IT needs in the ever growing IT industry by providing you good quality IT services.
We can be your IT professionals, your IT department, complete your Information Technology department as IT Manager, simple IT specialists, or provide Informatique consultancy in planning and implementing your IT projects.
All our services are managed, monitored and implemented with one thought in mind... uptime. Using our experience of over 9 years in multinational companies and another 9 years active in the field of IT services, we propose the best techniques to maximize the uptime of IT equipment. Once the IT system is stable, it's time to look towards improvement. Together with you, we will find the optimal solution to streamline activities and prevent IT problems.
Our advantages
01
Customer oriented
All our IT services are customer-oriented. We are happy when we help out our customers and we receive positive feedbacks.
02
We offer seriousness
Seriousness is one of the most important thing when it comes to offering IT services or contracting IT services. That's why we offer our clients the seriousness that helps us to have happy customers.
03
Just relax
Using our experience, we manage to be proactive and reduce the number of IT problems that occur in your IT system. This way you will hear about fewer IT problems and you will have more time for important projects.